YoonA
 asked hackers to stop changing her information.
She posted, "I don't know when it started, but my Instagram password has been changed so I can't log in... I can't log out and then log back in. It happened again yesterday. This happens often in a personal space that I communicate to fans with. This has happened often and not just on my Instagram, and I think I have to speak up now because of the inconvenience and concerns. Please protect my personal information and don't change it.
"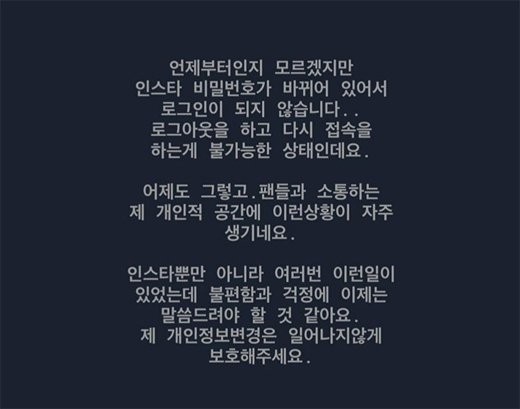 Hopefully this stops some of the efforts.