The head director of
YG Entertainment
's contents production department's stylist team revealed some of her detailed thought processes which went into choosing the outfits and styling for
Black Pink
's latest MV "
DDU-DU DDU-DU
".
According to the director, the team prepared approximately 20 pairs of backup outfits directly on the set of the MV filming. She relayed, "We began image projects about a month before the MV filming, after receiving word that it would be a song with a 'strong vibe'. We normally have no choice but to wait, since we are a team who needs a fixed title song to be able to dive into the specific work. It took about 2 weeks to purchase the outfits for the MV. When considering outfits for all 4 members, it was a short amount of time, but for YG, it was a longer amount of time than usual. We've often had a much shorter period of time for Big Bang." She also added, "The scene with the powder from Lisa's outfit was created on the spot during the filming. We made sure to prepare so that we could conjure up various combinations on the spot, and our strict preparations paid off."
On Black Pink's image transformation for their comeback, the director said, "We went through numerous fittings in order to confirm the right kind of 'strong' concept that would get rid of their original, pretty image."
As the interview continued, the stylist team director gave details on the individual members' outfit concepts. With
Jennie
's outfit choices, the director shared,
"We chose outfits that would emphasize her cute and pretty, yet chic mask. I also pulled out the 'Vivienne Westwood' 14FW collection check-patterned suit that I've had my eyes on, to give her a slight 1990s feel. When you consider the outfit choices alone, it's not completely girl-crush. The girl-crush image was completed through her attitude in the MV."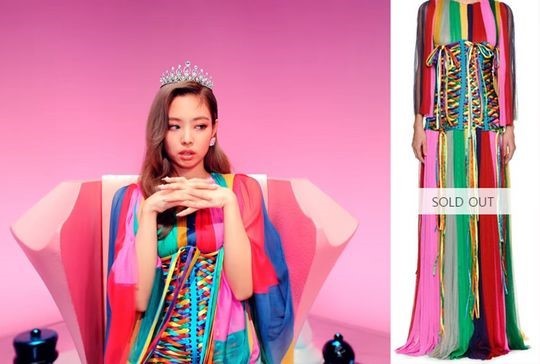 For
Rosé
, the stylist team maintained her original, feminine image the most of all the members. "
One of her charms is that she is very feminine and has a lean outline. But depicting femininity with just a dress alone has its limits, so we gave more emphasis on accessories, like hair pieces and dramatic shoes."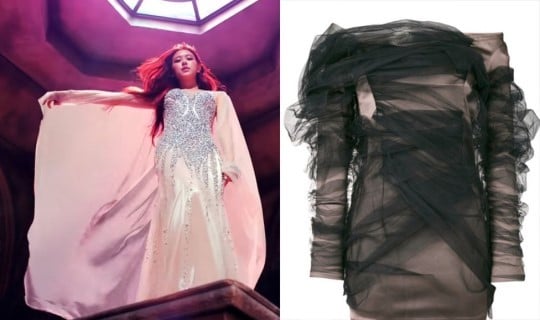 Regarding
Jisoo
's outfit choices, the director explained,
"Many people think of Jisoo as having a calm image, but we get a very stylish and sophisticated vibe from her. I tried giving Jisoo a bit of my own wannabe image. I was happy that Jisoo gave off a newer image in this MV."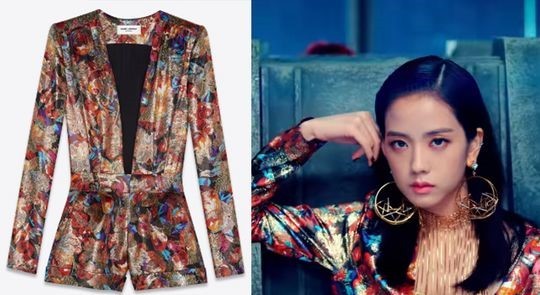 Finally, the director had only compliments for
Lisa
's styling.
"She has the best visuals for someone who does fashion styling. She can depict so much visually because of her great proportions. This is why whatever didn't fit with the other members ended up becoming Lisa's. It was difficult to choose because every reference shot we took of her wearing our clothes options ended up being best shots. I'm not exaggerating when I say I was able to style clothing to my heart's content through her."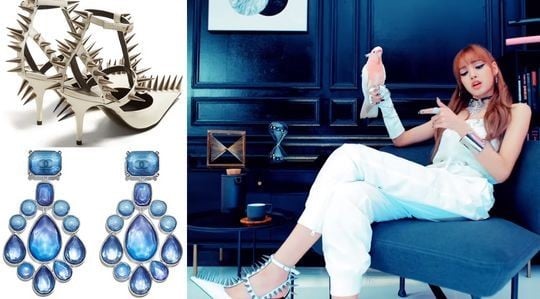 Did you like Black Pink's styling in their "DDU-DU DDU-DU" MV?