EXO
's
Kai
has created and named a brand new dish to be sold at the
SMT Seoul
Restaurant in Cheongdam-dong.
The official name for Kai's new dish is the 'Kai BBQ Bowl', or 'Kai Com Suon', inspired by the Vietnamese dish Com Suon (Vietnamese grilled pork chops over rice). The idol took on the challenge of preparing the dish himself during episode 5 of 'Star Road', a 'V Live' series sponsored by OSEN starring Kai.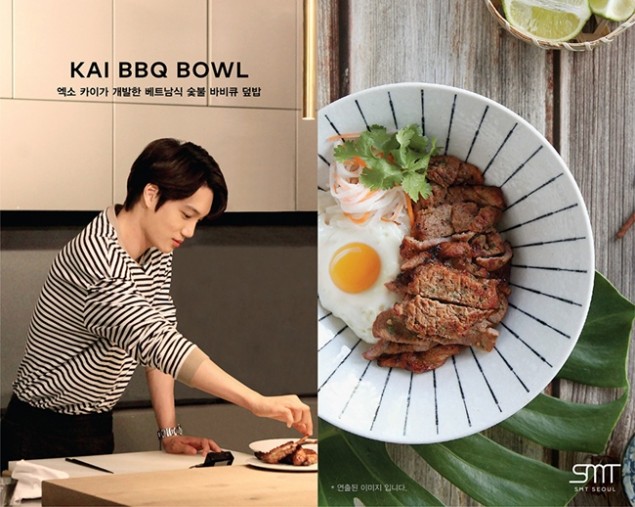 SMT Seoul began serving the 'Kai BBQ Bowl' beginning on July 23, and the dish immediately became a popular item. However, the menu is a limited edition item, to be sold only until July 31. You can check out Kai's full 'Star Road' episode featuring his 'Kai BBQ Bowl', below!