On July 27,
JTBC
's newest Fri-Sat drama '
My ID is Gangnam Beauty
' premiered with its first episode. 
The drama is based on a popular webtoon series of the same name, thus, the series already has a sizable fanbase. In addition, JTBC made the decision to cast an idol actor who will be making his first ever, male lead role debut in acting through this production -
ASTRO
's
Cha Eun Woo
.
So what were netizens' reactions to Cha Eun Woo's male lead role debut as Do Kyung Suk of 'My ID is Gangnam Beauty'?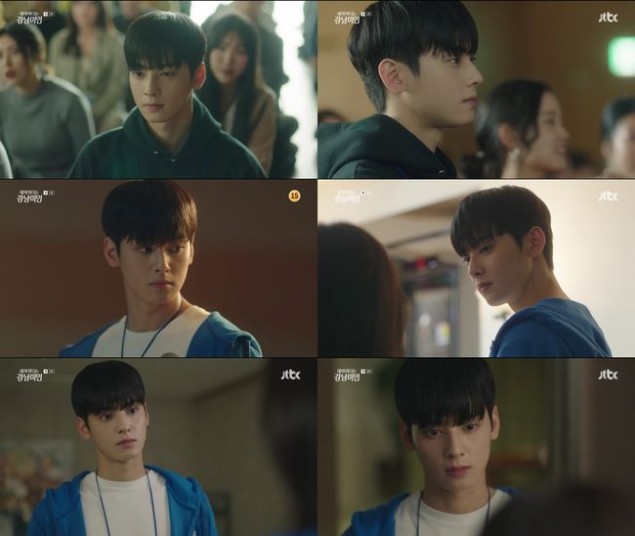 Some said, "His gaze is awkward... I wouldn't call his acting 'good'...", "How much longer are broadcasting stations going to give lead roles to idols? Give opportunities to rising rookies!", "He doesn't fit Do Kyung Suk", "His visuals are great; his acting, not so much", "I watched with my family and we all agreed he can't act", and more. 
Others had different opinions, commenting, "There's not really anything to criticize yet? The original character Do Kyung Suk is already just expressionless, just saying his lines", "I love his unfazed expressions and chic acting, it makes my heart flutter!", "Every time Cha Eun Woo comes out I gasp... how can someone be so gorgeous", "I'm not sure about his acting, but his face did it all anyway", "It's not 'foot acting' level, Do Kyung Suk was a good choice", etc.
Meanwhile, other reactions toward the first episode of 'My ID is Gangnam Beauty' included, "I love the casting! Everyone is a perfect fit", "It's already very different from the original webtoon TT", "Lim Soo Hyang is literally the living version of Kang Mi Rae!", "Mi Rae's clothes just don't feel right", "Hyun Soo Ah's casting isn't the best, she's supposed to be an undeniable goddess", and the likes. 
Did you watch the first episode of 'My ID is Gangnam Beauty'?