Netizens are debating over
Pentagon
's
Wooseok
's KakaoTalk background.
A screenshot of Wooseok's background, which was shown in a past show, made its way around the internet. The background reads, "Pu*sy makes me smile. I love the different colors of pus*sies and I don't care if the pus*y is shaved or not."
The quote has sparked quite a debate among netizens between some who think it's offensive, others who think he might not fully understand what the quote means, and others who think it doesn't matter either way. 
Some comments read, "
He set it as his background - he definitely knows what it means. That's the word used to make sex jokes
," "
Stop defending him and saying he didn't know what it meant. It's his background photo,
" "
He probably set it as his background without any thought.. Why does everyone say everything is against women? You looked for something that appeared for a second on a show from years ago.. You look like people who are trying to hard to be bothered so you can criticize someone,
" 
"
Maybe he just thought it meant a cat,
" and more.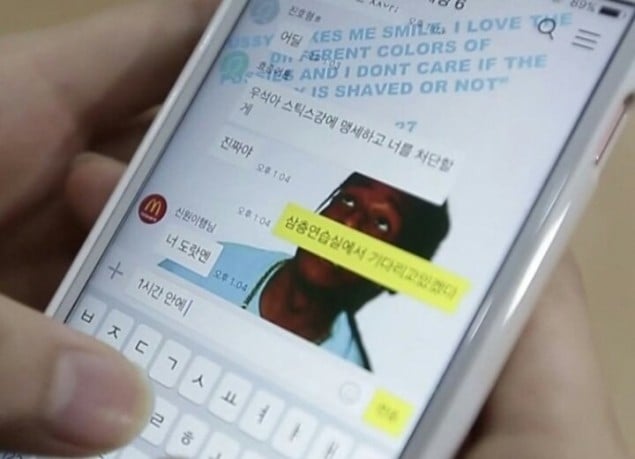 What do you think?