Taeyeon
yearns for her late friend. 
On May 7, Taeyeon visited Jonghyun's Instagram account and under a video, she  commented, "Jonghyun-ah, I miss you."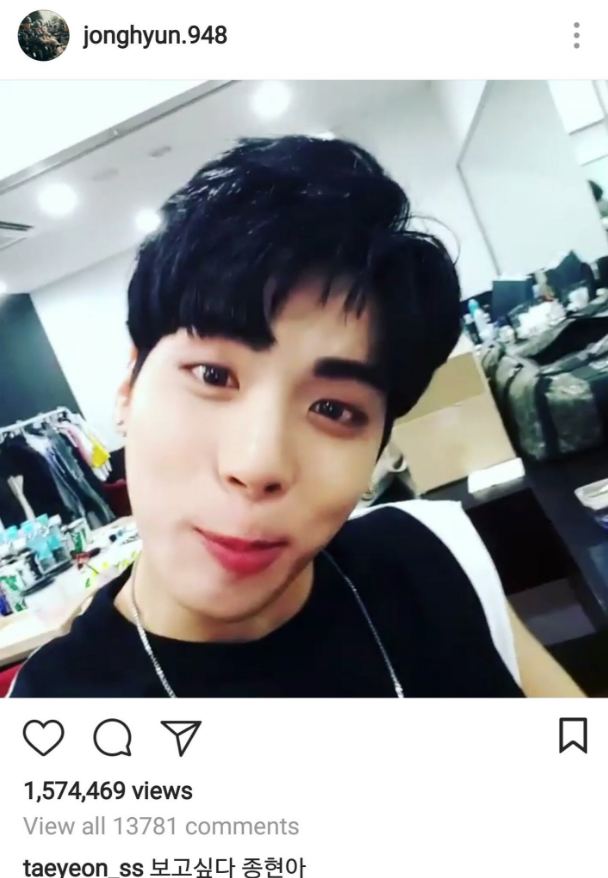 Taeyeon and Jonghyun were known to be close labelmates who've also worked together for collaborations. Following Jonghyun's tragic death in December, Taeyeon
posted a heartfelt letter
apologizing for not being there for him.