J.Y. Park
judged
JB
's self-composed songs.
On the April 6 airing of KBS' 'Hyena on the Keyboard', JB visited J.Y. Park with his new creations. The leader of GOT7 tried to play the song on his phone, but J.Y. Park insisted they connect it to the speakers. 
While setting the machines set up, JB seemed very nervous. In the interview, JB admitted that he was sweating bullets.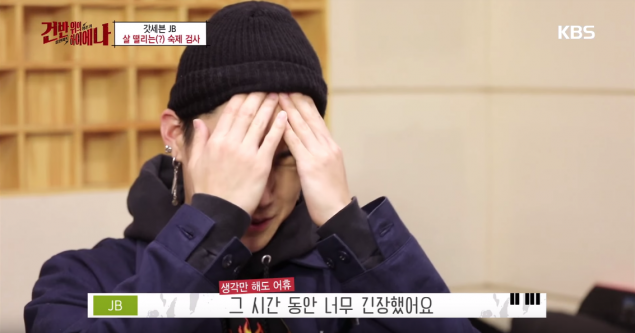 Finally, the set up was complete and JB was able to play three of his new productions. The first one was titled "Let Go". In the interview, JB explained that J.Y. Park cuts the music off in just 5 seconds, even before going into the chorus if he's not satisfied with the tones. 
J.Y. Park listened to "Let Go" for 10 seconds and commented, "This is musically good but I don't think it's good for just listening."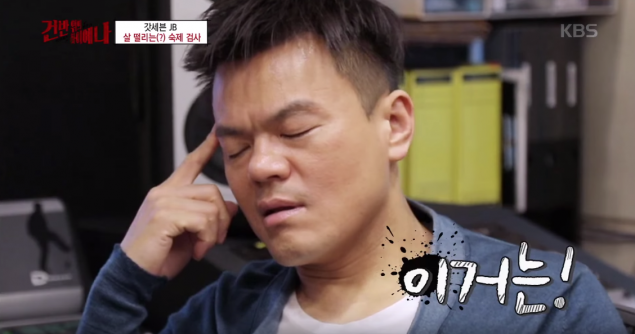 A song titled "Flustered" was played next. J.Y. Park listened to this track for a bit longer but then said, "This one is more pop feeling than the previous one. It sounds like an international song. Sounds too international. Don't think it'll catch on with Korean listeners."

Watch JB's nervewracking moment with J.Y. Park in the clip below.