On April 2, Oh My Girl made their long-awaited
comeback with the pop-up album
'
Banhana
' and title track "
Banana Allergy Monkey
". As you can easily guess from the title, the concept of the new release heavily involves bananas and monkeys. Although this can be quite cute, fans aren't liking it overall.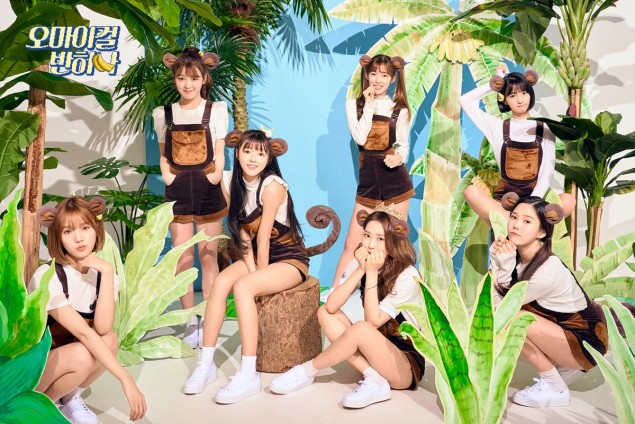 Fans claim Oh My Girl has gone too far with the monkey look. In fact, many say it goes beyond cute to the point of "weird". The lyrics to "Banana Allergy Monkey" is also an issue. Basically, the song is about a monkey who can't eat bananas that she loves so much because she's allergic to them. 
And the choreography makes it worse. There's a part where the girls actually scratch on their butts and chin as if they're monkeys.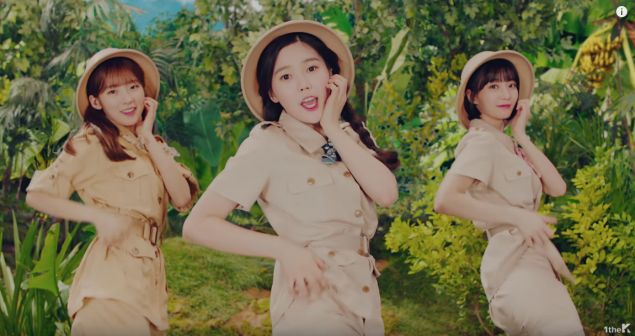 Fans are especially disappointed by the "weird" concept because Oh My Girl was on the rise with the success of "Secret Garden". 
Back in January, the girl group with the pure, innocent concept achieved their first-ever music show win since debut with "Secret Garden". Fans dearly hoped for Oh My Girl to make a successful comeback with another hit to continue their way up, but they were given bananas and monkeys - not exactly what they were looking forward to. 
Comments of disappointment and even anger stated, "Wtf I can work better than the company", "They should've continued the pure, innocent concept", "They are adorable but the song...", "This will become an embarrassing past for Oh My Girl", "'Secret Garden' and then this... What happened", "The concept is too bizarre. They look like Kindergarteners on a talent show."
How are you liking Oh My Girl's concept for 'Banhana'?