The funeral for
Jo Min Ki
is taking place at Konkuk University Hospital Funeral Home on March 9.
Originally, the actor's funeral was set to take place in room 204. However, the location has been switched to room 201 upon his family's request. The family also asked the press to leave the site as they want the funeral to be private.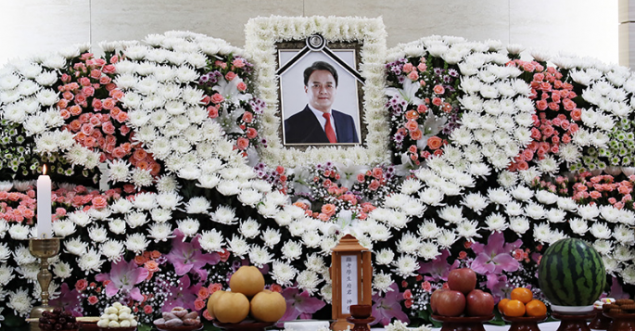 According to Xports News, Jo Min Ki's son, who's currently in the military for his mandatory duty, came to the funeral around 9:30 pm, and grieved with his mother.
A representative of Jo Min Ki's family stated, "We're not in a situation where we can provide any official statements. The family is in deep sorrow that we couldn't even have a comprehensible conversation. The funeral procession will be carried out in private."
In the afternoon of March 9, Jo Min Ki was found dead in the storage room of an apartment basement by his wife. The actor was being investigated for numerous sexual harassment accusations.