BTS
's
SUGA
made it on Billboard's '
Emerging Artists
' chart. 
On February 27, Billboard released the 'Emerging Artists' list for the week of March 3. At No.46 is the August D, which is the stage name SUGA goes by for his solo work.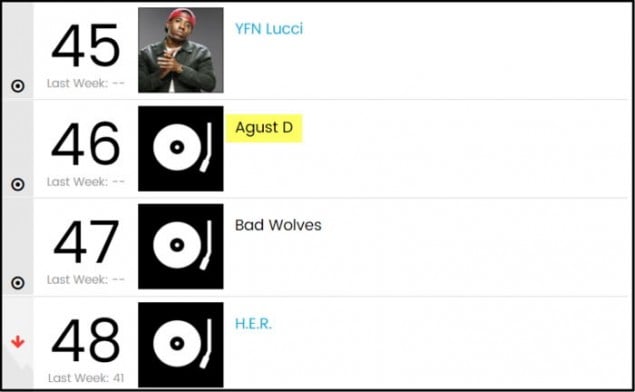 Agust D is also the title of the mixtape SUGA released back in August 2016. It seems "Agust D" regained attention and managed to snag a spot on the 'Emerging Artists' chart with BTS' rising worldwide popularity. 
Meanwhile, fellow member j-hope dropped "Daydream" from his mixtape on March 1.