'
Baskin Robbins
' apologized for using
Jo Min Ki
's controversy for marketing.
On March 9, 'Baskin Robbins Korea' shared a post on their Instagram about how to use their party lightstick. The post came along with the description, "When you're excitement explodes inside #So_very_aroused #Very_dangerous"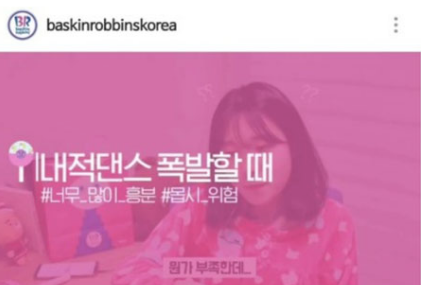 The hashtags are a parody of the text messages Jo Min Ki sent to a sexual harassment victim. Many found the parody highly inappropriate as the issue should not be used for humor, and also because of Jo Min Ki's sudden death on the 9th.
SEE ALSO: Korea's national women's curling reps 'Team Kim' accuse coaching directors of mismanagement + embezzling prize money
In response to the issue, 'Baskin Robbins Korea' officially apologized, and stated,
"We sincerely apologize for causing a controversy and hurting the ones involved by using inappropriate phrases in the content for 'How to Use the Party Lightstick'. We also apologize for our unsmooth way of delivering the apology. The content of the issue has been deleted. The company is responsible for the issue and will recheck business process to prevent such issue from occurring again. We promise to improve. Once again, we apologize."