Netizens have been arguing amongst each other on an
online community site
about 
Red Velvet
Yeri
's recent laser harassment issue.
Yeri and many other idols recently graduated from high school. However, Yeri's graduation stood out. Netizens and those who attended the graduation ceremony at the time noticed how there were several lasers being pointed on Yeri's face.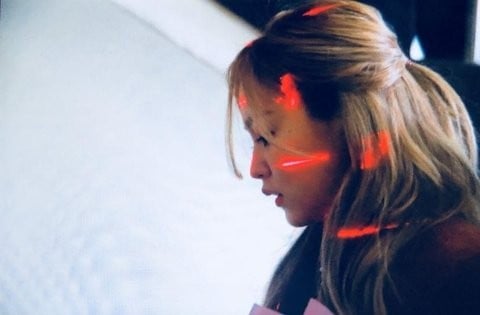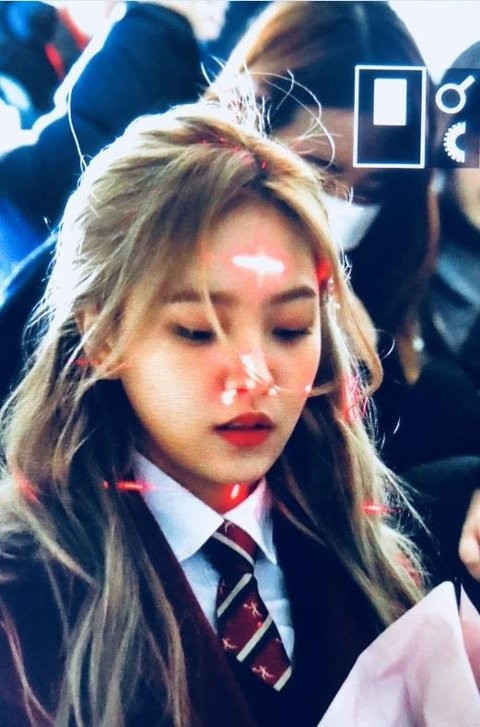 After the issue came to light on various online sites, many fans and attendees claimed that the act was done by other fandoms to simply harass the Red Velvet member in any way they can which eventually led to fights between fandoms. 
Some comments read, "Whether it's camera or not lol, why are you doing stuff like that lol. Do you really want to things like at someone's graduation?", "Not just one but that many? That's scary...Is there a reason for them to hate someone this much?", and more.


Since the incident, however, some have stepped forward to explain what exactly the lasers were. In the comment seen below, an anonymous user stated, "As someone who is currently in the photography business, I can tell you that the laser is due to an AF assist lamp where its used to help the camera focus right before it flashes. You know all the big flashes you see from reporters, its the same thing and the laser seriously lasts about 0.2 seconds. It isn't harmful at all to people and it isn't a laser for pointing at someone's face, so many will probably wonder 'why there's so many pointing at her face?' Some will assume it was done by multiple people but I can tell you that one assist lamp emits that much laser, I'll add a photo. From what I can see, I don't think it was a laser terror or anything of that nature but rather occurred when fan site homepage managers and fans tried to take nice photos of her."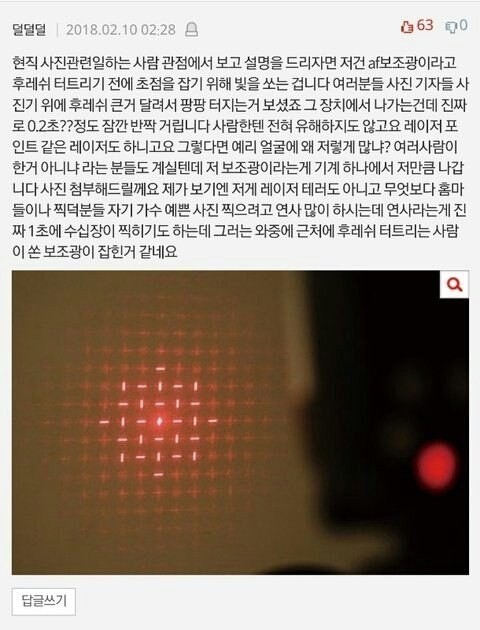 What do you think of the situation?