Singer
IU
decided to arrange a special meet and greet with her dear manager who is well known to be a huge fan of
Red Velvet
.
On January 15, 'IU TV' featured an episode of the solo artist in Cheongju for her concert on January 3.  While preparing for her concert, IU recalled the moments of the '2017 Melon Music Awards' a day prior, where she won 'best album of the year'.
IU commented, "It was totally like your birthday yesterday."  Then IU's manager responded, "It was as if my life was reset to the very beginning."  IU had taken the time to arrange an instant 'fan meeting' backstage at the awards show for her manger with Red Velvet.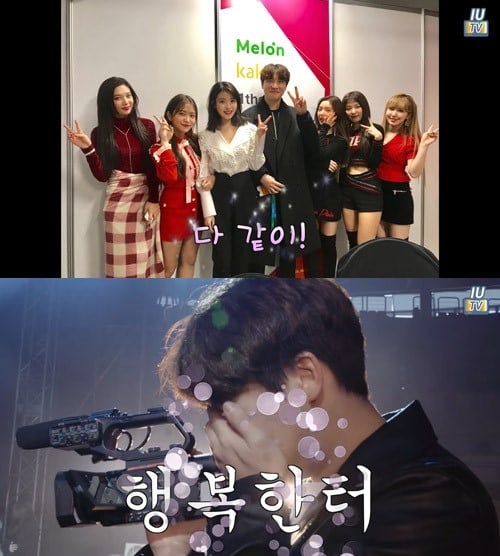 The singer said, "Red Velvet knows you exist oppa," causing her manager to feel embarrassed. 
She continued to tease him, saying, "They could be watching this footage right now."  Hearing this, her manager froze looking anxious.
"You got the chance to take photos with them.  Aren't you lucky to be my manager?" IU said, jokingly.