Fashion magazine '
InStyle Korea
' unveiled their latest issue featuring
After School
's
Nana
.
The singer/actress shared some of her own beauty tips for the new year.  "A lot of people tell me I have great skin, but I have fairly sensitive skin.  I tend to break out if I use certain cosmetic products."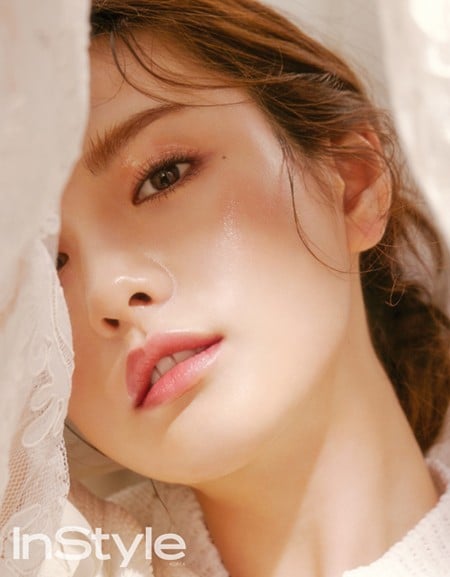 Onto her favorite beauty item nowadays, Nana mentioned olive oil.  As for body care, Nana described, "I attend physical training sessions and do squat routines but I'm mostly concerned with my inner beauty."  And added that she took health supplements and continues to maintain a positive mindset.
Nana explained, "Ever since I became a celebrity and gone through various experiences, I feel like my attitude has changed. I think it's a good thing I went through all the difficulties earlier on in life. But sometimes I get nostalgic and find myself searching up old footages of me."
Currently filming 'Four Sons' alongside actor Park Hae Jin, Nana expressed with great enthusiasm, "I really like my role this time.  I've never felt so delighted to read my script."