Netizens are totally crushing on Red Velvet's Seulgi for something trivial, but still completely considerate and endearing!
Fans of Red Velvet noticed that whenever Red Velvet arrived at an award ceremony in their large, black, idol vans, Seulgi is always the first one out.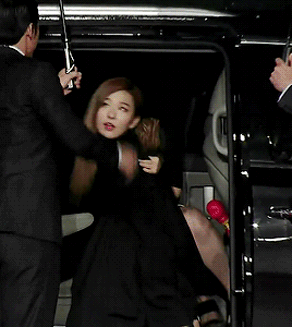 And then, she takes a blanket, then stands in front of the van, holding the blanket up, spread out.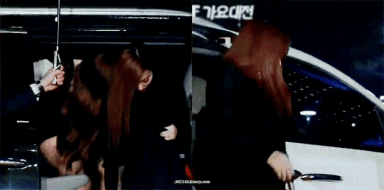 It turns out, Seulgi likely does this so that the members will not experience discomfort when disembarking from the van in their typically short skirts.
Seulgi was spotted doing the same thing at the 'Soribada K-Music Awards', held this past September 20.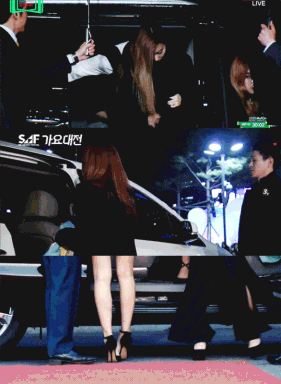 Netizens not only approve of Seulgi's considerate manners; they're crushing on her real hard! Comments included, "Even when she's wearing a skirt herself, she does it for her members; her manners are really top notch", "She got my heart fluttering for a moment", "Seulgi... so pretty, so nice, so everything", "Of course, our bear-crush", "How can a person be so perfect", and more!
Are you crushing on Seulgi, holding up beach towels with her back turned?