Last year, Big Bang was chosen as the ambassador for Chinese beverage brand Nongfu Spring.
[SEEALSO]http://www.allkpop.com/article/2016/05/big-bang-become-the-face-of-popular-beverage-in-china[/SEEALSO]
Ever since, all five members of Big Bang were prominently featured in Nongfu Spring's advertisements, however, after T.O.P and his marijuana scandal, the company decided to photoshop him out of their advertisements. Presently, only four members of the group are featured in advertisements.
Before: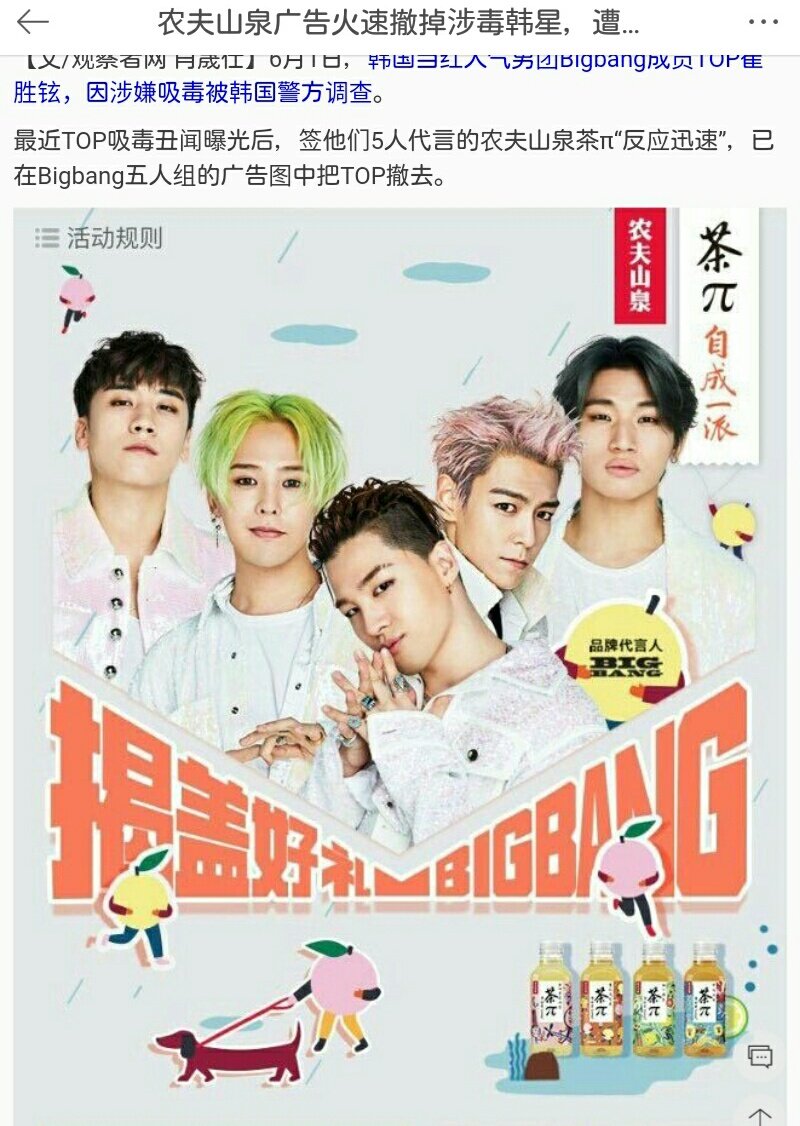 After: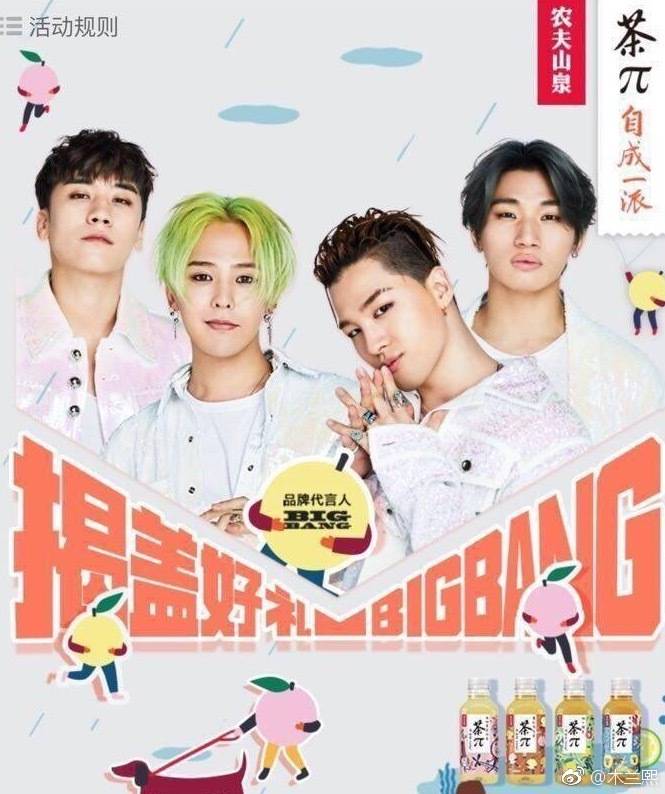 T.O.P has recently written an apology letter after the marijuana scandal.

Tip: laf