If anyone was looking forward to seeing
Kate Upton
collaborate with comedian
Shin Dong Yup
on
tvN 'SNL Korea'
s November 22 episode, they were disappointed as Upton was nowhere to be found.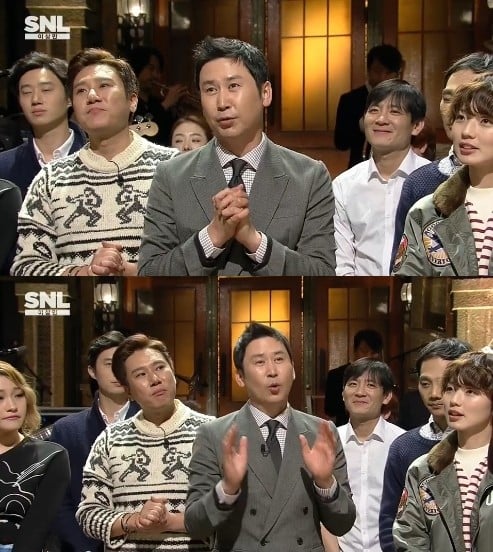 Instead, Shin Dong Yup stepped forward to explain, "We notified [the public] on the internet that we would be filming with Kate Upton. But today [Upton's side] suddenly contacted us saying that because of her circumstances she would not be able to attend." He continued, "We once again apologize."
Korean fanboys be like:
In other news, Upton is currently in Korea to promote the mobile game 'Game of War' at the 'G-Star 2014'. She will also be at Seoul's Time Square on November 23 to meet and greet her fans in person.