The stigma behind idol actors is that they can't act. 
I can't say this isn't true for all idol actors - there are some that I watch on dramas, that makes me strongly think they should just stick to singing. But then there are many, many others that are really just incredible at acting. Idol actors are everywhere nowadays (in a good way), but here are just a few actors and what I think are really their best roles.
T.O.P: Vick of 'IRIS'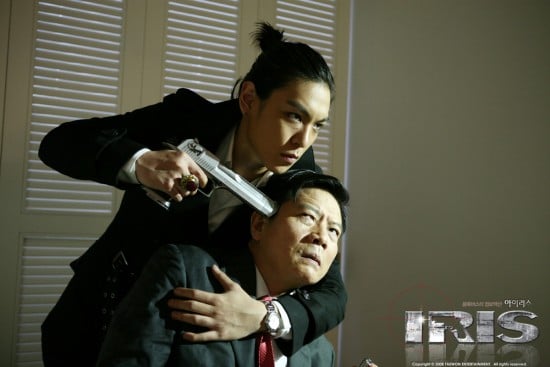 T.O.P's role on 'Iris' was one of his earliest roles, but this is still the role I think about when I think of T.O.P as an actor. Sure, he didn't have that many lines, but he was still sizzling the screen with every single appearance. My only complaint was that they made him speak English a lot of the times, but all the same T.O.P became one of the most impressionable characters as Vick.
Yoochun: Song Yoo Hyun of 'Miss Ripley
'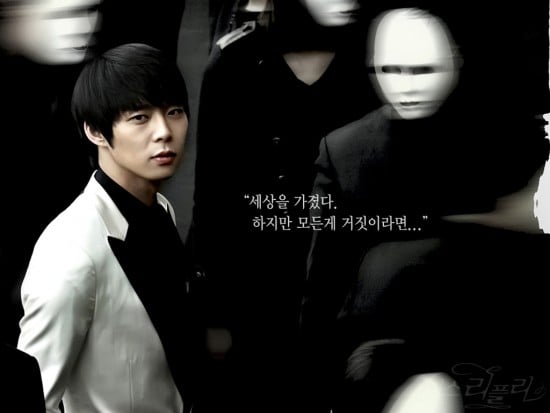 I know when a lot of people think about Yoochun's best roles, a lot of them aren't going to this of his role on "Miss Ripley". I think it was one of his more generic roles as the high-class rich CEO, but he still pulled it off beautifully. What I liked a lot about his role was that he wasn't overly charismatic, like a lot of male leads tend to be. He was just as charming without overdoing anything, and that's what really made this role his best for me.
Siwon: Kang Hyun Min of 'The Lord of the Drama'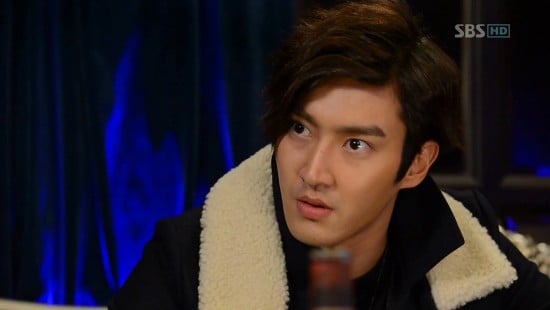 Siwon's played his share of charismatic roles, and maybe that's why his role as the comical self-absorbed Kang Hyun Min is his most memorable yet. I was worried a little bit when the drama first started, but then I realized there was nothing to worry about. Siwon pulled this off so well he had me in love with his so-overly-cocky-that-it's-funny character. 
Siwan: Park Jin Woo of 'The Attorney'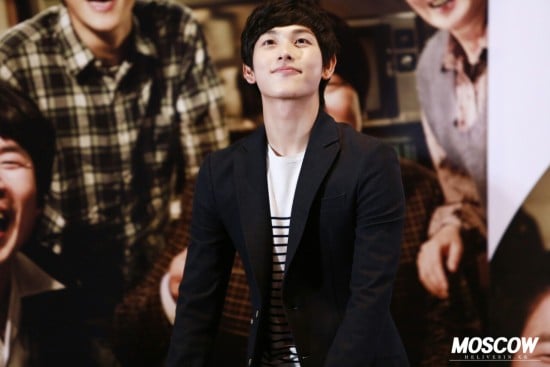 Siwan played a core role in the biggest movie to hit Korea in 2013, 'The Attorney'. Siwan not only lost weight for his role, but also acted out all of the torture scenes himself and was praised for his amazing acting. Siwan shot to fame through 'The Moon that Embraced the Sun', but I think his role as Park Jin Woo in this movie really showed his potential as an actor.
(Skip to 5:04 in the video below to see Siwan.)
Chansung: Gong Do Ha of '7th Grade Civil Servant'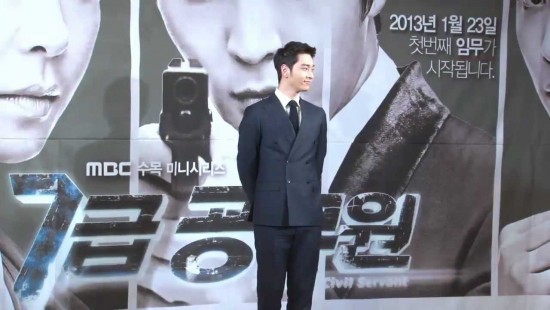 Chansung played the incredibly charismatic Gong Do Ha in '7th Grade Civil Servant'. I originally started this series because of Joo Won, but I finished it because of Chansung. He had me falling in love with his character every single episode, and he managed to walk the balance between angsty and good-humored perfectly. It'd be great to see him on more Korean dramas so he can shine in roles like this one.
Kim Hyun Joong: Shin Jung Tae of 'Generation of Youth'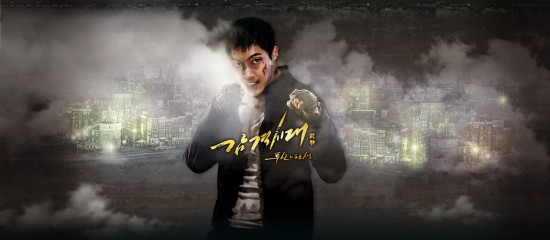 After a few of his failed dramas, the tag that followed Kim Hyun Joong everywhere was that he was a pretty boy that couldn't really act. But he rid himself of that image completely through his most recent 'Generation of Youth' role, Shin Jung Tae. Kim Hyun Joong himself said that he put his everything into this drama, and it shows. This was his catalyst putting his dainty flower boy drama image behind and stepping into more mature roles.
UEE: Baek Ja Eun of 'Ojakgyo Brothers'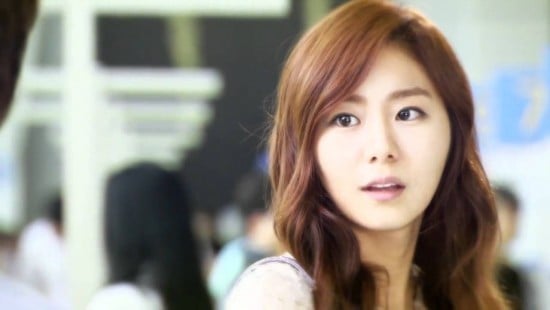 The only female on this list, mostly because apparently I didn't watch that many dramas with female idols in the cast (not on purpose, though..) UEE's played a bunch of main characters in her acting career and usually gets the nods as one of the exception to the idol-actor stigma. All the same, her role as the always optimistic Baek Ja Eun really shot her up to her status now, and she had so much chemistry with Joo Won that people wondered if they were actually dating.
Baro: Ki Young Kyu of 'God's Gift - 14 Days'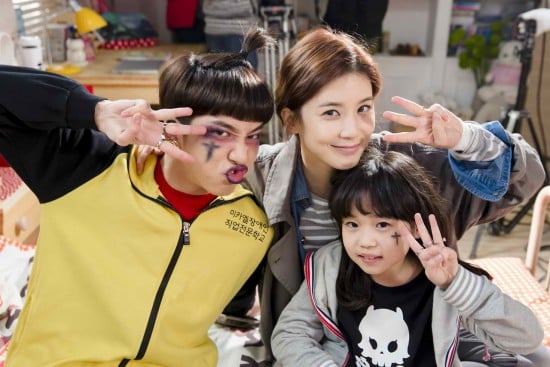 Yes, I had to use this picture. :D Even for a veteran performer, it's not easy to portray a mentally challenged patient, but I was incredibly, incredibly surprised to see how well Baro did. Baro seems to have taken a lot of pointers from 'Miracle of the 7th Room' in the beginning, but as he went he seemed to have rounded out a character for himself that worked perfectly.

Lee Joon: Ryu Tae Oh of 'Gabdongi'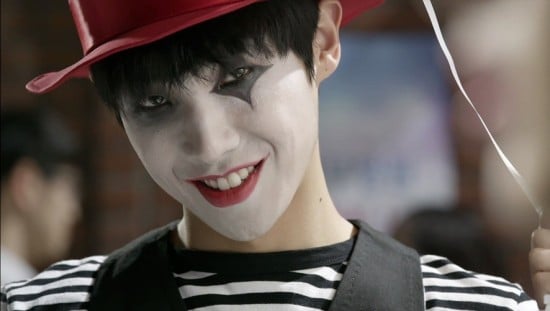 If you aren't watching anything right now, 'Gabdongi' is a good one to start, especially to see Lee Joon fulfill his dreams of playing a psychopath. Lee Joon makes an amazing psychopath, switching back and forth from being a lovable barista to a creepy murderer instantly. He's currently the villain dancing on top of all the main character's heads, and he's amazing at convincing viewers that he really is insane.