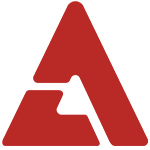 YG Entertainment previously left an ambiguous teaser, asking fans, "Who's Next?", with the names of its artists listed on the poster. Then, the agency narrowed down the list by fading out some of the names, leaving just 2NE1, Kang Seung Yoon, CL, Taeyang, and YG New Artist!

Now, even more names are faded out leaving just 2NE1 and CL. Considering that it has been well over a year since the release of 2NE1's last album, fans are more than eager to hear new music from their idols. It looks like regardless of who is actually next, Blackjacks will be happy campers.

YG Entertainment stated, "Starting from the 28th to the end of this year, a lot of YGE artists plan to make their comebacks. As 28th is the starting date, CEO Yang Hyun Suk and the agency artists and staff are preparing hard for it."

Will CL be releasing a lead single or mini-album as a prelude to a 2NE1 comeback? Will 2NE1 release a new album and then follow-up with Cl's solo promotions? Only Yang Hyun Suk knows the answer, but we'd love to know what you think will happen on May 28th.