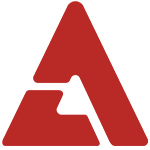 SPICA transformed Lee Moon Sae's "[Into the Deep Night]" into a vibrant, girl group dance song on the May 4th installment of 'Immortal Song 2'.

The girls made their first appearance on the show and it didn't take long for them to perform as they selected to be the first performers of the night. The girls stated, "It's more nerve-racking than our debut; even more so because it's our first appearance. We prepared this stage with a lot of joy, so we hope you enjoy it with us."

SPICA started out slow, and then flipped the song 180 degrees. Despite their lively performance, Kim Tae Woo took home the final win.