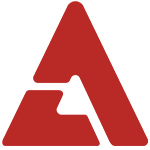 'SNL Korea' is known for taking things to another level in comedy and they've now walked the fine line of risque fashion in a pictorial for 'Vogue Korea'.

SNL Korea's cast including Shin Dong Yup, Jay Park, Jung Sung Ho, Jung Myung Ok, Kim Won Hae, Kim Seul Ki, Lee Sang Hoon, Ahn Young Mi, Yoo Se Yoon, Seo Yuri, Kim Min Kyo, Lee Young Ja, and Kwon Hyuk Soo weren't afraid to bring the 19+ comedy they show every Saturday night on TV to the pictorial.

Kim Seul Ki, Jung Myung Ok, Kim Min Kyo, and Lee Sang Hoon also brought laughs with their hilarious facial expressions as 'global teletubbies'. Ahn Young Mi turned into the 'Sangamdong Sharon Stone' by handcuffing Jay Park who didn't seem too opposed to being cuffed to a chair. Lee Young Ja and Shin Dong Yup also showed the erotic version of a scene in the hit drama 'Wind Blows In Winter'.

Catch the cast's daring pictorial in the June issue of 'Vogue Korea'.