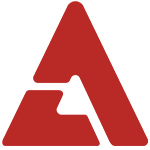 BTOB recently departed to Thailand and Cambodia to meet their overseas fans and have several events lined up including their first fan meeting in Thailand!

BTOB left for Thailand on May 16 and will meet fans during their 6-day-and-5-night stay in Thailand and Cambodia. The highlight of the trip will definitely be their upcoming fan meeting, 'BTOB Press Play Party in Thailand 2013', to be held at the Scala Theatre on the 18th. Within just five minutes after the opening of ticket sales for the event, all 1,000 tickets became sold out, showcasing their popularity in Thailand.

Starting on May 17, BTOB will also make guest appearances on Thai music and variety shows as well as hold a press conference and of course, their fan meeting.

BTOB recently made their sweet comeback with the title track "Second Confession". Fans in Thailand and Cambodia, use this golden opportunity to see BTOB in person!