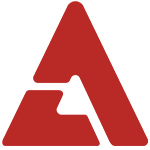 Ever since the sudden reports about SHINee's Taemin and A Pink's Na Eun becoming the next couple on MBC's 'We Got Married', fans and viewers have been questioning the reason behind the casting, especially seeing that as the two are very young.

Following the confirmation of the two's casting, the show's PD spoke up about why he decided to bring in these two young stars as their latest couple.

Hwang Kyo Jin PD revealed to 'Mydaily', "We were looking for a new on-screen couple who'd give off the vibe of a first love. We interviewed various celebrities, but out of them, Taemin and Na Eun who hardly have any dating experience, seemed the most suited, and they also have a lot of things in common."

"Specifically, when they were discussing the topic of love, Taemin talked about his elementary school days while Na Eun talked about her kindergarten days... They met during the first filming and exuded an innocent and fresh vibe. We ask that the viewers also watch over the new on-screen couple of Taemin and Na Eun with love."

Taemin and Na Eun recently filmed for the show on Jeju Island, and their first episode will air on the 27th.