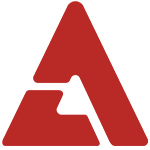 Uhm Tae Woong was spotted on a stroll with his beloved pooch.

Photos of the actor at a park with his dog were uploaded online. The uploader wrote, "Recently, I saw Uhm Tae Woong walking a Jindo. I was so touched. I realized the man was Uhm Tae Woong, so I kept watching. I realized the dog was a little strange, like it had difficulty walking. When I looked closer, I realized the dog only had 3 legs."

The actor is well-known for his love of animals. He himself has many dogs, and even on his variety show '1 Night 2 Days', he's shown bonding with the animals he comes across on the show. Uhm Tae Woong's obvious affections and caring manner towards his dog touched the hearts of many fans.