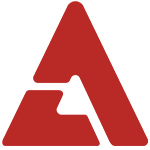 Jo Jung Chi may have temporarily forgotten about his girlfriend Jung In for an 'Arena Homme Plus' photo shoot.

He surprised fans by showing up in his suit for the pictorial, which is definitely a nice change from the extremely laid back image that viewers are used to seeing of him on 'We Got Married'.

Jo Jung Chi shared, "When I record music, there is no one thing that I do with my instruments. I hope that my music comes across to listeners more as a piece of art."

Tune in to watch the Jo Jung Chi-Jung In couple who are still going strong after 11 years together on 'We Got Married'.