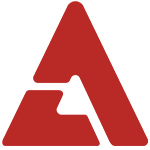 There is a touching event in store for the Kwanghee - Sunhwa couple on this week's upcoming episode of 'We Got Married'!

Apparently, Kwanghee opened up a 'selca exhibition' to showcase the photos he and Sunhwa have taken together since their first episode until now. Looking upon the photos and reminiscing, Sunhwa, very touched by her 'husband's gesture, embraced Kwanghee to show her affections.

In order to liven up this exhibition, fellow group members, ZE:A's Siwan and Dongjun, and SECRET's Hyosung and Ji Eun, came to lend their support. In addition, 2PM's Taecyeon also made an appearance during the recording of this episode and even put on a special performance with Hyosung! It's said that the two performed "My Ear's Candy", as you all know is a sexy performance originally by Baek Ji Young and Taecyeon. Siwan, who usually has a very gentlemanly image, also attempted his version of "My Ear's Candy", adding on to the reasons to watch this episode!

Towards the end, Kwanghee surprised Sunhwa when his eyes glistened with tears. We're supposed to make sure to watch the episode to find out why Kwanghee suddenly became emotional, but with the recent reports of the couple leaving the show, it's not hard to guess why.

The last episode of this beloved couple is said to air on the 20th, so make sure you catch their last moments up until then by tuning in on the 13th!