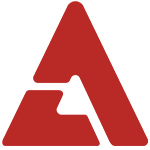 Some fans might be excited to hear that Son Dam Bi is on the search for a boyfriend.

On the April 25th broadcast of 'Son Dam Bi's Beautiful Days', Son Dam Bi and Kahi transformed into brides as they shared tips on practicing good skincare, maintaining a healthy figure, and making bouquets for brides and grooms-to-be.

Son Dam Bi commented, "As I look at Shin Ae and my other friends around me who are getting married and living happily, I also want to get married these days. I need to get a boyfriend first. I'm looking for a sweetheart," giving hope to fan boys.