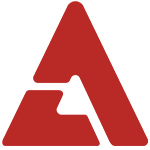 Lee Seung Gi, who recently renewed his endorsement deal with 'Pizza Hut' for the fourth consecutive year, surprised fans by transforming into a manly man for the brand's upcoming CF.

The newly released still cuts show Lee Seung Gi digging into delicious pizza without a care in the world and wiping his mouth with his hand, leaving fan girls swooning over his masculine charisma.

A representative commented, "We wanted Lee Seung Gi, who is known for his cute and sweet little brother image, to show a tough guy charm, which won over the female staff on set. From an aegyo-filled prankster to a manly man who eats pizza recklessly, Lee Seung Gi showed off his various charms through his acting."

The full CF will be released this May, but until then, fans can catch Lee Seung Gi on the MBC drama 'Book of the House of Gu'.