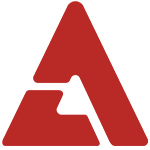 M.I.B are the first Korean artists to be invited to 'Music Matters' for two consecutive years.

'Music Matters' is one of the 3 biggest international music events along with 'MIDEM' and 'SXSW'. This year, only 6 teams were invited to the K-pop showcase after 33 teams applied. M.I.B beat the odds and became the first ever Korean artists to be performing at the event 2 years in a row.

Their label Jungle Entertainment said, "Since M.I.B were chosen to represent Korea 2 years in a row, they'll be preparing a perfect stage that can create a road for foreign promotions. They're going to make the music industry personnel from all over the world and on-site audience passionate."

Other Korean artists invited include Lena Park, AOA, and SPICA. The event will take place in Singapore on May 24th.