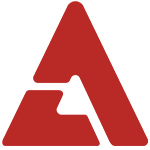 MBC's 'Real Men' is continuing their line-up of goddess narrators, for carrying on the torch this time will be Kang Min Kyung of Davichi!

She'll be following Girls' Generation's Sunny and Seohyun, and KARA's Hara and Gyuri to lend her lovely voice as the narrator of the upcoming episode.

"Kang Min Kyung will be taking on narration for the 28th's episode of MBC's 'Real Men'... Kang Min Kyung, who is receiving lots of love from soldiers, will convey the image of military life with her beautiful voice," said a broadcast representative.

As described previously, this show features celebrities such as Kim Soo Ro, MBLAQ's Mir, Son Jin Young, Ryu Soo Young, Suh Kyung Suk, and more taking on the same rigorous training that real soldiers receive.