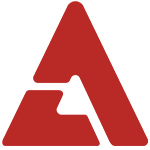 Yoochun has announced that he'll be revealing his new song "Walking in Spring With Her" through JYJ's upcoming Tokyo Dome concert!

Their label C-JeS Entertainment revealed, "Yoochun is planning to reveal his self-composed song through this concert. Unlike the other members who released solo albums this year and last year, Yoochun didn't have an opportunity to have a solo album because of his drama activities. So he decided to release the song for his fans. It'll be a good present for fans who are looking forward to this concert."

The song is said to be British pop, and talks about the feelings of a man who is beginning to fall in love. Yoochun said, "It's been a while since I met Japanese fans at the Dome. There was sadness during the long wait, but we'll be able to meet each other in the end with smiles. I wanted to gift this song with the anticipation of another start. I made the lyrics and melody thinking about the new season of Spring."

The boys will be at the Tokyo Dome from April 2 to April 4!