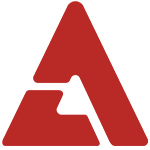 INFINITE revealed how they split their earnings fairly on a recent broadcast of KBS' 'Entertainment Relay' where they were featured in the segment 'Guerrilla Date.'

INFINITE recently came back with their 4th mini album 'New Challenge' after Sunggyu and INFINITE H wrapped up their respective promotions.

When the reporter asked the group how they divide their income, Sunggyu answered, "We divide it as 1/N (Number of People who promoted) for things we do with more than one member, and each person eats what they did for solo activities."

After hearing Sunggyu use the word "eat," the other members teased him by saying, "What did you eat? You must have eaten a lot."

Sunggyu made the others laugh again when commenting on INFINITE H as a senior solo artist by saying "They're still lacking. Their mindset is still like an amateur."

INFINITE H member Hoya got back at Sunggyu by sharing, "Sunggyu's solo activities were in a new direction, but I think he took the wrong direction."