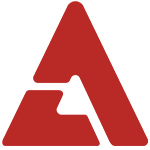 Defconn confessed that HaHa isn't always a welcome guest at his home.

On the April 5th episode of MBC's 'I Live Alone', the 'Rainbow Group' members visited each other's places. At Defconn's house, Lee Sung Jae jokingly said, "I am going to spend the night at your house," but the homeowner pretended not to hear him.

Defconn shared the reason why, saying, "I really do not like it when other people sleep over my house. There was a time when HaHa came over, got drunk, and passed out at my house. I thought I was going to go crazy."

"I could not fall asleep because he was there and spent the entire night with my eyes open. When daylight came, I couldn't take it anymore, so I vacuumed the house and washed the dishes very loudly. Then he finally woke up."

Everyone got a kick out of his story. Does this mean Defconn doesn't have sleepovers because of HaHa?