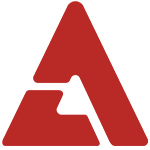 The viewers have spoken, and they apparently like to start off their week with a little action and romance. The MBC drama 'Book of the House of Gu' topped its time slot in viewer ratings once again.

According to AGB Nielsen Media Research, the April 22nd broadcast of 'Book of the House of Gu' achieved a 14.4% viewer rating which was a 0.7% decrease from its previous viewer rating of 15.1%.

Meanwhile, KBS 2TV's 'God of the Workplace' and SBS' 'Jang Ok Jung' achieved a 14.0% and 6.9% viewer rating, respectively.

With a star-studded list of idol stars featuring in each of the three Monday-Tuesday dramas, it will be interesting to see which drama soars to the top. Are you keeping up with 'Book of the House of Gu'?