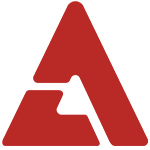 SHINee's Minho and Jonghyun battled it out in a fast texting challenge on the latest episode of SBS' 'Star King'.

A contestant known as the 'text girl' featured on the show and amazed viewers with her ability to quickly text using her thumbs. The contestant ranked #1 in the national texting competition that took place back in 2010 and went on to rank #2 in the international texting competition.

SHINee tried their hands at texting the assigned message quickly and the top contenders Minho and Jonghyun battled it out for the final round to see who is the fastest texter among the group. Although both Minho and Jonghyun seemed neck-to-neck at first, it was Minho who ended up winning the challenge.

Jonghyun shared, "Because I was very nervous so I made a lot more typos than I realized."

Watch the texting challenge below (starts at 33:26)!