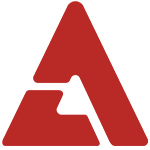 After the release of Part 1 of her debut album, 'First Love', Lee Hi is getting ready for Part 2 and her second title song, "Rose".

As you know, this is only her first title track as her album 'First Love' will be divided into two parts with the first 5 songs already released on March 7. On March 28, the remaining tracks will be released. "Rose" is an R&B house song that's different from her usual retro soul.

Ahead of Part 2, Lee Hi has released a brilliant teaser for the "Rose" MV. Unlike the cute, girlish concept she took on for "It's Over", she went for a much more mature and womanly concept this time around for the teaser.

With production and lyrics from the likes of Masta Wu, Tablo, Lydia Paek, Kush, Realmee, and Choice 37 the already high anticipation has gotten even higher. Stay tuned to allkpop for more on this impending release on the 28th.