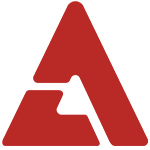 Singer Baek Ji Young is set to bring her trademark husky voice to Japan by making her Japanese debut this May!

Baek Ji Young's camp confirmed, "Since the second half of last year, Baek Ji Young prepared step-by-step for her Japanese debut with Teichiku Records. Even during Baek Ji Young's solo concert held at the Jamsil Gymnasium on February 16th, the representatives of Teichiku Records came to watch the concert. They felt attracted by Baek Ji Young's appealing voice and showed confidence that her voice will also give her an advantage in Japan. Starting with this album release, we plan to conduct a lot of activities in Japan."

Baek Ji Young's debut album will include her song "That Woman" from the 'Secret Garden' OST which will be a familiar tune to Japanese fans who can now catch the hit drama on the NHK channel.

The singer will release her Japanese album on May 1st and celebrate her debut with fans at a live event held at the Akasaka Blitz Hall in Tokyo on the same day.