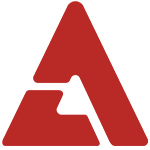 Viewers are commenting about how realistic the Jo Jung Chi and Jung In couple are being portrayed on 'We Got Married'.

The real life couple of 11 years were given the mission to return to the place where they first started, but there was no miraculous meeting. It turned out that both of them had different places in mind.

They got in contact with each other and finally met up later. In her solo interview, Jung In commented, "I thought that trying to find one another would make us realize how important we are to each other, but it wasn't like that at all," while Jo Jung Chi stated, "I know the producers wanted us to [realize the importance of the other person], but it just made me mad. I didn't like it, and Jung In didn't either."

The two musicians ended up on top of the roof where they had their first kiss 3,475 days ago. Jung In shared that they didn't really celebrate their anniversary, saying, "The last 11 years have been beautiful and are precious to me, but I like how we love each other now."

On the roof, Jo Jung Chi looked back on their first kiss. He said, "I watched the taxi you got into drive away. You looked pretty even when you shaved your head."