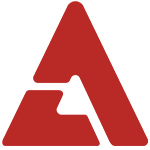 Girl's Day's Yura sparked jealousy from fan boys across the globe after sharing photos of her getting up close and personal with a mystery man!

Yura shared on her Twitter, "My heart is going pitter patter~~~What can this be~~~!??? Hoot-v-~", along with the intimate looking photos of her receiving a back hug and leaning in for a kiss with a man.

Her agency representative provided a good explanation for the photos revealing, "The photos that Yura uploaded are scenes from Girl's Day's first full-length album music video. In this music video, Yura stars as the lead female actress."

So rest assured, there is no scandal here.. whew!  Anyways, stay tuned for Girl's Day's comeback on White Day (March 14th)!