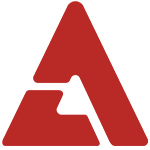 Fans get your tissues ready! Yoo Seung Ho has enlisted in the army.

Though the 20-year-old actor revealed that he would be leaving for the military after the series 'I Miss You' wrapped up last year, there was no announcement about a date. Yoo Seung Ho quietly enlisted into active-duty service on the 5th at a base in Gangwon Province's Chuncheon with only his agency CEO and family in attendance.

His agency stated, "No one knew of Yoo Seung Ho's enlistment. He thought he should enlist quietly because everyone's the same in the military. There shouldn't be special treatment for celebrities."

Yoo Seung Ho let his fans know through his fan cafe 'TALK TO YOU', where the news was posted after he enlisted. He stated, "I enlisted on March 5th without telling you all. I'm greeting you through this video. I'll return safely."

Netizens commented, "I didn't know you'd enlist so quickly. I can't believe I won't be seeing you for 2 years," "Noona loves you. Take care of yourself," and "Why did you leave so soon? I'm sad."