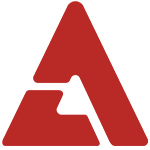 Two members of 2NE1 have fallen for the same boy.

Dara declared her new ideal type through Twitter, sharing, "These days.. I have a new ideal type. Joon sunbae.... ?." She also posted a screenshot of actor Sung Dong Il's son Sung Joon from the hit MBC show 'Dad, Where Are You Going?'.

Upon seeing the tweet, Minzy told Dara to back off, replying, "He is also a cutie in this photo. Joon sunbae is mine~ >_< I've set my eyes on him hehe."

Netizens commented, "Let's consider reality," and "When Joon enters college, he will be the graduating class of 2025." Dara wrote back, "I am currently supporting him with an aunt's smile. Can he call me noo..noona..yet? Then can I wait a little longer, enter into the class of 2026, and make it work?"