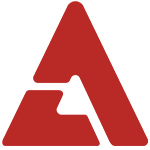 'We Got Married' couple Yoon Se Ah and Julien Kang will be leaving the show after their 7-month long 'marriage', and presented fans with a heartwarming selca to remember them by.

Yoon Se Ah shared on her Twitter, "Warm Winter", along with a couple shot of her and Julien Kang looking cozy with each other under pretty snowflakes effects.

Although she probably meant to console the 'shoulder - cherry' couple fans, it's hard not to be feeling sad, since we watched the two hold their traditional wedding ceremony just this past weekend!

The two finished their final recording on the 20th . The rumored new couple to replace them are said to be real-life couple Jo Jung Chi and Jung In, but of course, typical of 'WGM' style, "nothing is confirmed yet".