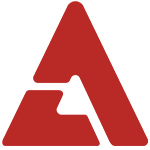 Contestant Kim Do Yeon made a shocking decision on the latest episode of 'K-Pop Star 2'.

Buoyed by her strong vocals and work ethic, she had made it to the incredibly competitive live broadcast, where only the top 10 remaining contestants would be able to stand.

However, in a startling decision after her acceptance, she revealed to the 'K-Pop Star 2' producers that she didn't want to be in the audition any longer.

"I started it with the thought that it would be a good experience, but as I got better and started climbing higher in the competition the expectations grew to be too much," she said.

Kim Do Yeon revealed that her original dream was to become a music teacher or a professor. "I felt like I had a different mindset from everyone else," she confessed. "It wasn't just a joke or something fun."

"As I saw my friends get eliminated, friends who needed this much more than I did and were trying their hardest to succeed, I felt too sorry for doing better than them. I thought this wasn't the way things should happen."