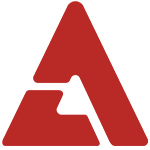 NU'EST has released MV still cuts of member Minhyun with Nam Bora this time around!

The group has already released still cuts of JR and Nam Bora sharing a kiss for their new song "Hello". Minhyun and Nam Bora don't take it quite as far, but they do act playful with each other, raising interest for the story line of the music video even further.

As mentioned earlier, the music video is said to depict the story of a man who witnesses his girlfriend meeting up with another man, and worries about the break up that may follow. Fans are now wondering whether it'll be Minhyun or JR that will be the 'other man' of Nam Bora in the story.

The song will be revealed on February 13th and also performed at their mini concert 'Show Time! NU'EST Time!'

Stay tuned for more details and teasers to come!