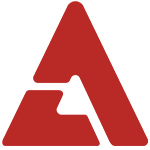 LUNAFLY is getting ready to hold a showcase as well as a fan meeting in both Indonesia and Malaysia!

The group will be performing on 'F.Y.I (Favorite YouTube Icons) On Stage' series, becoming the first Korean artist to do so.

The group will be holding their showcase through the event, and will follow with a meeting to get up close and personal with fans.

The events will take place on March 28th in Jakarta, Indonesia, and on the 30th at Kuala Lumpur, Malaysia.

Despite not even promoting on broadcast, the group has already been recognized for their talent overseas, having been sent love calls from Japan, Peru, and France, and also even topped Malaysia's 988 radio program's music chart.