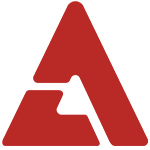 KARA's Gyuri discovered just how hard it was to perform with a yo-yo on 'Star King'.

On February 23rd's airing of 'Star King', a Japanese world champion yo-yo performer  Hiroyuki Suzuki appeared on the show and displayed a spectacular performance, wowing the viewers and the KARA girls with dazzling yo-yo gymnastics.

Following the performance, KARA members Gyuri and Jiyoung had the opportunity to collaborate with Suzuki as they hosted a yo-yo performance with some of KARA's greatest hits.

Calling it the 'greatest show in the world,' Gyuri initially showed confidence, but showed uncertainty as she slipped at the beginning of the show.

Unlike Jiyoung, who showed her flexibility by skillfully spinning her yo-yo, Gyuri struggled with her own toy, eventually sending it all over the place.

Watching this spectacle, MC Kang Ho Dong jokingly teased her saying, "2/3 of Gyuri's performance was rolling up the string."

Check out the ... ah ... 'performance', below!