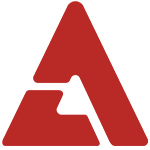 JYJ is rumored to return soon to Japan.

According to the Japanese media, after they were victorious in their lawsuit with Avex, the group had been approached by various large record labels in Japan.

One Japanese media outlet stated, "Even though K-pop's popularity in Japan has decreased, JYJ  has a permanent fanbase that can make a profit." Another reported, "Big companies are making offers, but one famous record label already seems to be a strong candidate."

There's also rumors that JYJ has been talking to various Japanese labels, and are carefully looking over their offers.

In January, the Japanese court ruled that Avex cannot insist on JYJ's sole management in Japan, and ordered the management company to pay JYJ's agency C-JeS Entertainment 660 million Yen ($7.3 million USD). The court also acknowledged the fact that Avex has defamed C-JeS's CEO, and as such, ruled that they also pay the CEO 1 million Yen ($11,000 USD).

Which label would you like to see JYJ sign with in Japan?