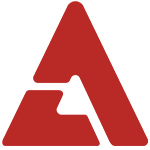 Nam Gyu Ri has fans buzzing with a hint at  possibly making a comeback to the music industry!

On the 14th, Brand New Music released a photo of Nam Gyu Ri standing on stage in front of a mic. The now-actress was previously the leader of the original SeeYA, so many are curious to see if she will actually be making a comeback as a singer.

The photo of the actress made up glamorously with her updo and smokey makeup was released through Brand New Music with the words "Brand New Music + Nam Gyu Ri", and Nam Gyu Ri also retweeted the photo commenting, "If this isn't love?", leaving fans to wonder if the words she tweeted are actually the title for her song as a solo artist.

What do you think? Do you think Nam Gyu Ri will be returning as a soloist?