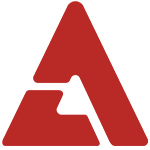 Highly anticipated drama 'IRIS 2' released another set of still cuts before its premiere.

The still cuts show a look into into Yoo Gun (Jang Hyuk) and Soo Yeon (Lee Da Hae)'s childhood played by child actors Park Gun Tae and Kim So Hyun. Middle school student Yoo Gun is seen with cuts and bruises after a fight with his school seniors, and his expression reveals his cold personality. The young Soo Yeon shows her care and affection for fellow classmate Yoo Gun, leaving fans anticipating how their love story will play out.

A representative revealed, "During Yoo Gun and Soo Yeon's childhood, Yoo Gun dedicated his heart to being a detective, and the two characters' deep, loving relationship goes back many years. Park Gun Tae and Kim So Hyun's impressive acting ability will grab viewers' attention and will show the start [of their relationship]."

Catch the premiere of 'IRIS 2' on the 13th at 10PM KST!