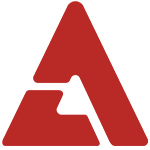 It seems we won't be seeing any more awkward conversations between Big Bang's G-Dragon and 2AM's Jo Kwon!

If you're not sure what we're referring to, you might want to go check out this post here, where the two reached out to one another in attempts of getting closer through a polite, yet stiff twitter convo.

They look like they've definitely gotten over that awkward stage while hanging out with one another at an event they attended, where they also met up with Ryan Leslie.

Jo Kwon was the first to share, as he tweeted, "with G.D hyung". The two 'Kwon's (Jo Kwon & Kwon Ji Yong) enjoyed each other's company as they snapped a few photos to commemorate the occasion, looking like old friends as they drape their arms around each other's shoulders.